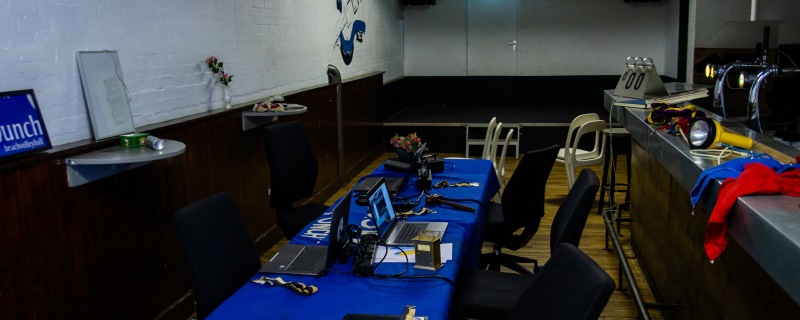 Gepost op: 03-07-2020
Rare tijden vragen om rare maatregelen. Vandaag is dan ook onze eerste online AV. Dat betekent helaas geen Pand gevuld met leden, maar wel een Pand vol met extra stekkers en kabels. Het Bestuur is er helemaal klaar voor, jullie ook?
--
Almost nothing is the same as it usually is. Therefor today will be our first online GA. To make sure everyone feels at home we tried to keep as many GA-traditions as possible, can you guess what things haven't changed?